There's no refuting that makeup is a form of artistic manifestation, wearing makeup is a daily prospect to create a work of art. You may already know all about the wonders of contouring and highlighters, but baking makeup is another skill of self-grooming you need to master.
Baking after your makeup helps you maintain a smooth and flawless finish to your face and make it look natural. Certainly, if you hadn't heard of this trendy technique before now, you may not know how to do it. Don't worry! we are here to help you throughout the process.
What if you don't bake?
You will be going to look very greasy.
Your make-up will look all over the place.
Your face will look cakey.
So to eliminate the above issues, you must bake your face right after your makeup.
How to bake your face:
Foremost, you need to invest in a fine quality baking powder. Also, you need to get a damp beauty blender and a big fluffy brush.
1. Prepare a base for the powder:
The base is the first step in the baking technique. Well, the baking powder needs something to hold on to. So, first, apply foundation and concealer to your face, apply a generous amount of concealer under the eyes and blend well. You can also use a translucent setting powder to set the concealer.
You must check: 5 Easy Steps & Get The Everyday Makeup Look In Minutes!
2. Submerge the beauty blender into the powder:
Next, dip the wet beauty blender into the loose setting powder. Don't hold yourself back. Take an ample amount of loose powder to the beauty blender.
3. Areas you need to bake:
Spread a thick layer of setting powder under the eyes, chin, and forehead. Use a sharped edge beauty blender for precision. You may even use any brush or sponge to bake your face. Apply enough powder to the mentioned spots.
4. Let the powder sit on your face for a while:
After applying an abundant amount of baking powder, let it rest on your face for at least 10 to 15 minutes. By that time you may conclude the rest of the makeup and hair. However, it would be more convenient if you let the powder sit on your face for more than 15 minutes.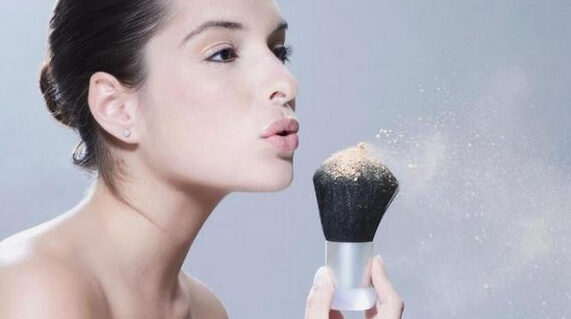 5. Brush off the excess powder:
Now, coming to the final stage of baking. To get done with this, swipe a large, fluffy brush under your eyes, chin, and forehead to dust off the excess powder and end the baking process. Finish your look with a setting spray to make sure everything sets well.
And you are all set to Bake for the day!
Conclusion:
To sum up, this simple trick will make a big difference in your makeup. If you are curious to discover new make-up trends, Orane International, the best beauty institute, offers over 100 beauty courses in cosmetology, aesthetics, hair, make-up, nail art, spa, nutrition, laser therapies, Ayurveda, Mehendi, salon management certifications for the make-up diploma courses and top makeup artistry courses, moreover Orane International complies with the national skills qualifications framework (NSQF) standards and is accredited by the national skills development corporation (NSDC). We will help you throughout the process of all kinds of self-grooming concerns.